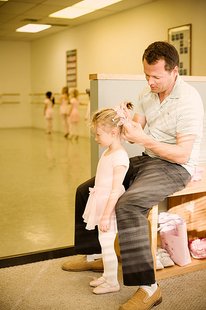 LANSING, MI (WTVB) - The National Responsible Fatherhood Clearinghouse is reaching out to dads this Father's Day, which is coming up Sunday. NRFC head Kenneth Braswell says the goal is to encourage men to take an active role in their children's lives. Braswell says unfortunately there's no instruction manual for men when they become new fathers.
He says that's why the campaign theme "Take time to be a dad today," focuses on the critical role men play in their families. Braswell says the slow economy and high unemployment are among the biggest challenges men face in shouldering their traditional responsibility as providers.
Tips about being a better parent along with more information about the fatherhood involvement campaign is available online at fatherhood.gov.