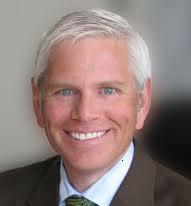 KALAMAZOO (WKZO) -- Chamber of Commerce CEO Steward Sandstrom is moving on. He got a better offer. His resignation was effective last Friday. Sandstrom has been hired to become the President and CEO of the Chamber of Commerce in Greater Springfield Illinois.
Chamber Board Chair Jeff Hawkins says the Board plans to establish a search committee within the next few weeks.
"We are tremendously grateful for the steadfast leadership that Steward has delivered the organization and business community over the past six years. He has been a strong advocate for our community and an ardent champion for our business members. We wish him and his family the best in this new role and future endeavors."
They plan to establish interim leadership and begin the search for a permanent replacement.
Sandstrom was coming up on his 5th anniversary next month in Kalamazoo.