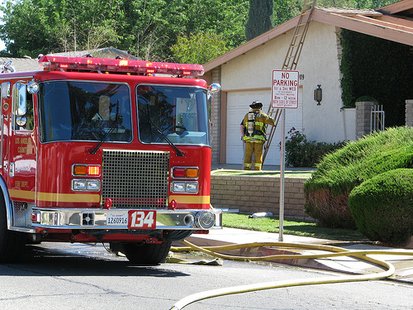 COLDWATER, MI (WTVB) - Michigan State police at the Coldwater Post believe they have solved a six year old arson case with the arrest of a Noble Township couple. Booked at the Branch County jail yesterday on charges of arson of a residence and insurance fraud was 57-year old Wade Sowers. He was released after posting a 100-thousand dollar bond. His 49-year old wife Kathy Joan Sowers was arrested and arraigned on insurance fraud and obstruction of police charges. She was released on $50,000 bond.
The Sowers' single story home on Greenfield Road was gutted by the blaze on June 27th, 2006. Troopers say a search warrant of the property was executed yesterday and articles connected to the arson were located in the home. The Sowers later rebuilt on the property.
Both are due back in District Court for preliminary exams next week. Two other defendants in the case, relatives of the Sowers, were arrested on the same charges as Kathy Sowers and are due to be arraigned today.