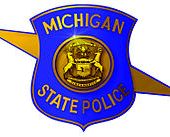 LANSING (WKZO) -- Traffic Services with the Michigan State Police has raised the idea that perhaps the state should re-examine freeway speed limits.
Michigan State Police Lieutenant Gary Megge says most drivers are responsible and safe, but it's varying speed limits for different vehicles or on different stretches of road that tend to create a problem. He says a case by case approach may be needed.
State police don't have any blanket recommendations, though Megge does say that speed limits don't necessarily need to be increased across the board.