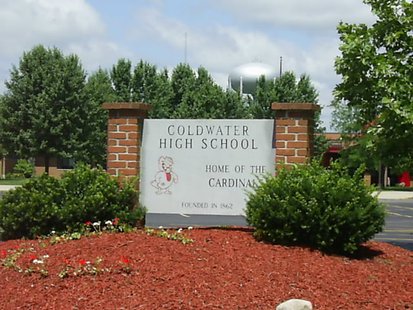 COLDWATER, MI (WTVB) - The Coldwater Board Of Education last night approved a three year extension of Superintendent Tina Kerr's employment contract. Kerr, who will be starting her third year as superintendent, will receive a one and a half percent salary increase
The board also approved a new Coldwater Education Association contract. Teachers will receive a two percent increase for next year and will have to pay twenty percent of their medical insurance. The three year contract has a wage and benefit re-opener for years two and three.
Renovations will begin soon at Coldwater High School and Legg Middle School. The board last night approved bids for the projects. The 460 thousand dollar bid for the middle school includes new lighting, ceiling tiles, floor restoration and clock systems and another 40 thousand for lockers. Legg will also receive a partial roof replacement and restoration in the amount of 851 thousand dollars.
At Coldwater High School, modernization of the cafeteria will include new tables and chairs, counters, stools and trash receptacles for a total of 78 thousand dollars. All of the funds for both projects will be coming from the district's sinking fund