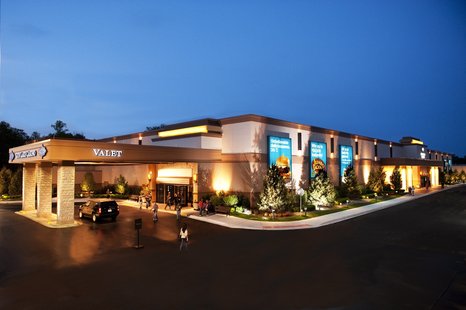 WAYLAND (WKZO) -- The U.S. Supreme Court has dealt a bad hand to the Gun Lake Casino.
The Justices voted 8 to 1 that David Patchak, a former Wayland Township Trustee can proceed with his lawsuit challenging the Gun Lake Tribe's eligibility for establishing tribal land for their casino.
Tribal Spokesman John Shagonaby says they will remain in operation while the case goes forward thru all the motions, appeals, decisions and rulings, which will take years. He says they are going to be spending a lot of money on lawyers that they would rather spend on something else, like tribal improvements or local business development.
The suit claims the tribe is not eligible because they were not an established tribe in 1934 when the Indian Reorganization Act was passed. He claims it has hurt his property values, and damaged the rural nature of the area.
Tribal officials wonder if Patchak has silent backers, because he has hired a very expensive law firm to take his case. They wonder if interests in Grand Rapids or other Casinos are trying to put them out of business.
Shagonaby says the suit has no merit and they will win...eventually.
Patchak has turned down all requests for interviews and his lawyers say they intend to press the case now that the Justices have reopened the suit.