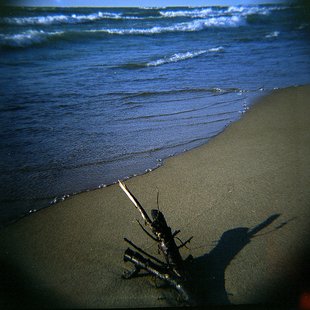 UNDATED (WKZO) - A lot of people are drawn to water in weather like this to cool off There were red flag warnings out on Lake Michigan because windy conditions were creating rip tides.
It may have cost a man who jumped off the South Pier at Silver Beach near St. Joseph his life. Witnesses say the mature man, wearing a green bathing suit, bobbed up once and yelled for help and then went under and did not resurface until Berrien County's Dive team got him out of the water. CPR was begun but he could not be revived and was pronounced dead at the hospital. They were trying to identify him.
Meanwhile, the name of a toddler who nearly drowned in the pool at Concord Place Apartments in Kalamazoo has not been released. A woman began CPR and continued it until EMT's arrived and got the boy breathing on his own again. The 3-year-old was taken to Bronson Methodist after he was rescued and revived at poolside. His current condition wasn't released.
Police in Muskegon have released the name of a man found drowned in shallow water near the pier at Pere Marquette Park earlier this week by a City worker. An autopsy confirmed the man was 58-year-old Joseph Hall of Muskegon Heights. They are calling it an accidental drowning.