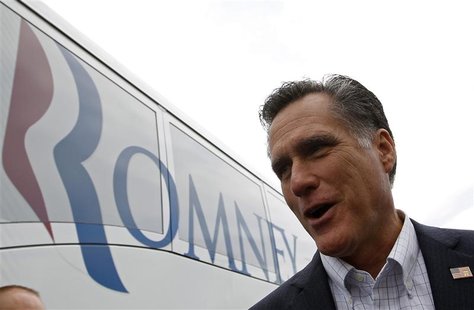 MICHIGAN (WKZO) -- Michigan native Mitt Romney returned to the Great Lake State and kept on the move, speaking to business leaders and Governor Rick Snyder in Frankenmuth before staging a rally there early Tuesday morning.
Then it was on to a small restaurant in DeWitt, interviews with local TV reporters, a quick stop at Captain Sundae for some ice cream before hitting the beach at Holland State Park. He was greeted by hundreds of supporters and just a few protestors who were kept at a distance.
That was the last stop in his five day tour of battleground states. Wednesday he will attend a private fundraiser in Grand Rapids, before leaving west Michigan.