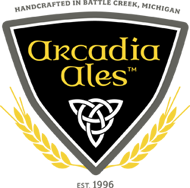 KALAMAZOO (WKZO) -- The Arcadia Brewing Company may be coming full circle. After originally proposed to be part of the renaissance along the Arcadia Creek in Downtown Kalamazoo, they couldn't make the deal happen, so Tim Surprise packed up the enterprise and took it to Battle Creek, where it's thrived.
This morning, he will be back with a new deal worked out with the city for land near the Kalamazoo River, a 5-million dollar budget, a package of incentives and plans for a new brewery and brewpub.
They will present those plans to the Brownfield Redevelopment Authority Thursday morning. This time it looks like they could make the deal work.