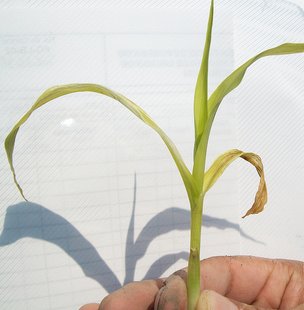 COLDWATER, MI (WTVB) - Dry conditions to start 2012 have impacted Branch County and much of the region. The National Weather Service says moderate drought conditions have developed across portions of Northern Indiana, with abnormally dry conditions elsewhere.
The numbers for Coldwater show the rain total for May was 1.57 inches. That's two inches below the May average which is 3-and-a-half inches. And for the first 20 days of June, it's even worse with only a quarter of an inch of rain to date. The average precipitation total for June is 3-and-a-half inches.
Farmers and gardeners and green grass lovers better hope the 30% of showers this afternoon and a slight chance of rain on Sunday comes to pass because the extended forecast then doesn't include any rain through the end of the month.