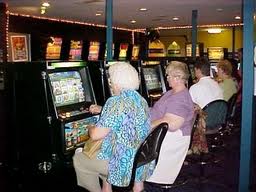 A group trying to open 8 privately owned Casinos in Detroit, Grand Rapids and 6 other smaller towns claims it has enough petition signatures to put the question on the ballot this fall. It's expected to spark a very expensive media campaign as the proponents and opponents reportedly each have about $50-million to spend to defeat the other side. The deadline for filing is July 9th and they need over 322-thousand valid signatures to qualify for the ballot.
The People Should Decide" ballot committee has exceeded the number of signatures needed to place the issue of a second bridge across the Detroit River, on the November ballot. Spokesman Mickey Blashfield, who is the Director of Governmental Relations at Ambassador Bridge, says that the group will continue collecting signatures to further ensure an adequate number of valid names appear on the petition.
Blashfield discounts Governor Snyder's assertion that the recently announced deal to build the bridge is solid and that the bridge will be built regardless of any vote
Opinions vary whether or not the vote becomes moot if the deal is inked before November. Governor Snyder seems to think so.