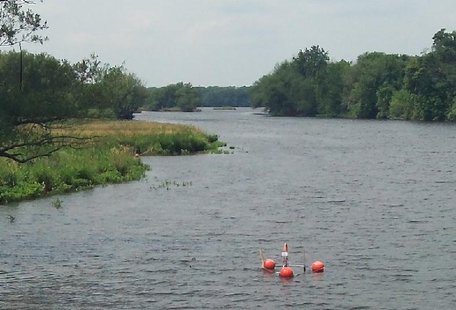 KALAMAZOO, MI (WKZO) - They have reopened the Kalamazoo River, but is it really safe? Health officials insist it is. Kalamazoo County's Linda Vail says you are going to run into trace levels of oil wherever power boats are used and that's about the level you should run into on the river. She says she would take her kids out on it. Jim Rutherford says he has been out on the river alot.
Steven Hamilton President of the Rivershed Council and an MSU Professor at the Bird Sanctuary says it may be as clean as they can get it. He says any further attempts to retrieve oil from the bottom may cause more environmental damage than it's worth.
They say there is still an advisory on eating fish from the River, but that was there before the Enbridge spill, and due mainly to PCB's downriver.