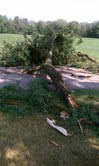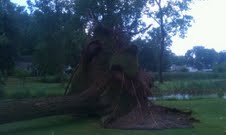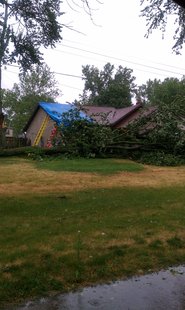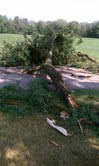 BRANCH COUNTY (WTVB) - We could have used more rain and less wind, but in the end, dozens of large limbs along with some trees and power lines came down across central and southern portions of Branch County when gusty thunderstorm blew through the area yesterday afternoon.
There was isolated property damage but there was no word of any injuries. Winds near 60 mph were reported along with one inch hail. The storms intensified after moving into west side of the county shortly after 3 p.m. A few minutes earlier, the National Weather Service had issued a severe thunderstorm warning for central Branch County.
A large tree that fell in Bronson Township put a hole in the roof of a home on Weaver Road near Prairie River Road. Additional trees and wires came down as the storm moved east into Hillsdale County.