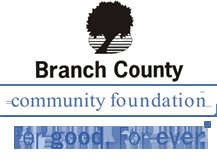 COLDWATER, MI (WTVB) - The Branch County Community Foundation has decided that for the next 12 months, it will be giving its highest funding priority to proposals that focus on educational programming with the emphasis on early childhood and family support.
The foundation has just opened a competitive funding round with a goal to increase its community impact through grantmaking, fund development, and community leadership resources. The BCCF also is looking for proposals which lead to the prevention of recurring needs while making it possible to get additional funding.
The Community Foundation will be accepting grant proposals between now and a deadline date of July 27th. Those wishing to submit applications can find information on the Foundation website at www.BRCOFoundation.org. Questions about eligibility, proposal submissions and amounts available should be addressed by emailing info@brcofoundation.org or calling the BCCF office at 517-278-4517.