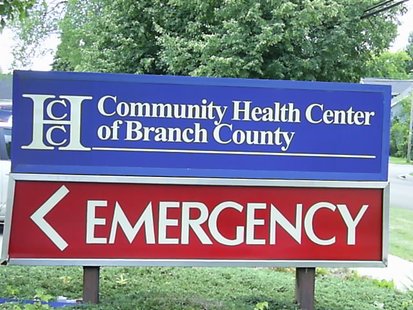 COLDWATER, MI (WTVB) - It's a "Relay for Life" weekend in Branch County with the 24-hour cancer research and awareness fundraiser happening at Heritage Park in Coldwater and perfect timing to announced a new cancer support group at the Community Health Center of Branch County's Community Cancer Center. The first session for the group called "Living Today," is happening next month. It's a cancer support group for individuals who have or have had cancer, whether receiving treatment or not.
Spouses, caregivers, family members and friends of people who have or who have had cancer are welcome and encouraged to attend. The first meeting will be Tuesday, July 10th from 6:00 to 7:30 p.m. at the CHC Cancer Center. The goals of the Living Today support group include providing support, understanding and referrals to community resources; to share feelings in a safe and confidential atmosphere; to provide education about cancer and its myths; and make available speakers, including physicians and other healthcare professionals to speak about cancer and other related topics.
At the July meeting, participants will be given a free signed copy of the book, "Soul Fruit: Bearing Blessings Through Cancer" by the Reverend Dr. Scott T. Arnold, pastor of the Union Church inQuincy. The facilitator of the group is Jane Johnson, a registered nurse. "Living Today" cancer support group is FREE thanks to funding from the Community Health Center Foundation.