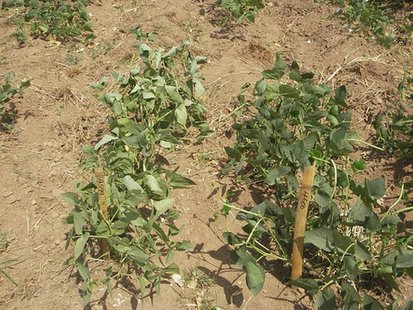 COLDWATER, MI (WTVB) - Here's an update on the 2012 Drought conditions for Branch County, and by the way, Branch, most of St. Joseph and the corner of Cass County and then to the east, Hilldale, and other border counties in Southeast Michigan are also currently said to be experiencing moderate drought conditions. To the north, the next two lines of counties are listed as abnormally dry but then the rest of the lower peninsula is in the normal precipitation category.
Meanwhile, northeast Indiana, including Steuben and LaGrange, according to the National Weather Service, are suffering severe drought. Coldwater's monthly rain total for June, through yesterday, is .54 hundredths of an inch, so just over a half an inch.
The average rain total for June is 3-and-a-half inches. The next chance of rain is Friday and then just a 30% chance of isolated t-storms. The early extended forecast for the Fourth of July, which is a week from Wednesday, is more of the same. Sunny, dry, and warm with highs in the upper 80's to near 90.