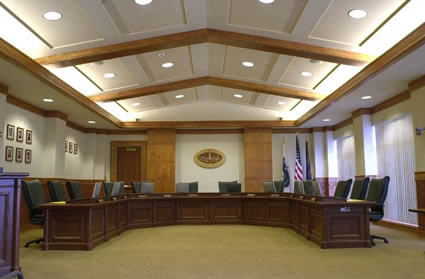 COLDWATER, MI (WTVB) - The City of Coldwater's budget for the fiscal year that starts July First was adopted last night by the City Council with City Manager Jeff Budd reminding the Council that, in his word, budgets are what budgets are. They're only meant to be a guideline, a kind of road map to where they hope to end up at the end of the fiscal year
Budd said the city is aware there continues to be a lot less revenue and that's why expenditures have been cut correspondingly, especially the last three or four years/ He added there's hope that the fall in property tax values has bottomed out so that some of the city's delay capital improvement projects can eventually be tackled.
In other action last night, Susan Emmendorfer was sworn into office as the City's new clerk, succeeding Ruth Ann Volkmer, who recently retired after 23 years with the city, including full time clerk and election duties since 2005.