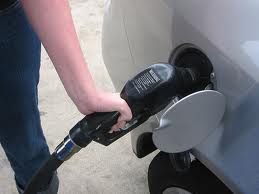 UNDATED (WKZO) -- Gas Prices are down 15-cents nationally in the last two weeks according to the Lundberg Survey and down even more than that in the last week in Michigan according to Triple A.
Will they stay that way as we head for what is shaping up to be a big holiday week? Nobody really knows but if you can fill up early, why wait? Nancy Cain at AAA of Michigan says gas prices are reacting to the drop in crude oil prices. They have dropped nearly a quarter or more at some stations.
Some retailers are selling gas for a nickel or dime less than this time last year. She says its good news for holiday travelers. She says barring any hurricanes, disruption in shipping from the Middle East or some other unforeseen calamities at refineries, they should continue to fall through the summer.
Some analysts say lower gas prices are the good news. The bad news is it took a global economic crunch to make it happen.