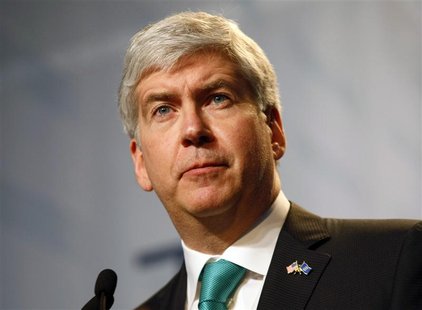 DETROIT (WKZO) -- Governor Snyder cut a Detroit appearance short Tuesday afternoon after his speech was disrupted by protesters.
The governor had been answering questions at Bethel Baptist Church East before a group of Baptist pastors when about 50 demonstrators interrupted. They were demanding answers to questions about the state's consent agreement with the city of Detroit.
Governor Snyder left the church immediately and was followed by protesters who were shouting "cowards" and carrying signs that read "Stop bullying Detroit."