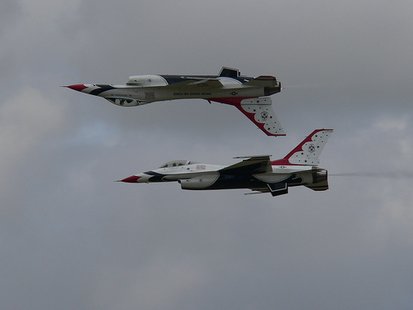 BATTLE CREEK, MI (WKZO) -- The Field of Flight Airshow and Hot Air Balloon Festival begins today at Kellogg Field with the first Balloon Launches, weather permitting.
They plan musical acts each evening between the balloons and the twilight activities which include a balloon illume tonight, fireworks tomorrow night, and a twilight air and pyro show Saturday night. The Airshows, featuring the Air Force Thunderbirds are scheduled for Saturday and Sunday. Bring the sunscreen and drink plenty of water.
The Thunderbirds have already arrived and if you didn't see them, you probably heard them. They don't usually sneak into town. Gates open at 5pm today, the launch will come this evening.