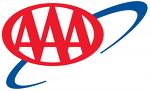 DEARBORN (WKZO) -- AAA of Michigan says they are seeing a big spike in the number of people who plan to travel over the Fourth of July holiday.
That's because a lot of people are taking off the entire week because the 4th is smack dab in the middle of the week. Spokeswoman Nancy Cain says by starting the Friday before, you can have 10 days in a row off and only have it count as one week of vacation.
They say over 1.4-million Michiganders will be hitting the road during the extended holiday period. That's about a 16% increase over last year. She says lower gas prices are also encouraging some to get out and travel, and more plan to travel by air this year as well.