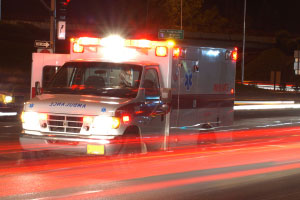 KALAMAZOO (WKZO) -- A 38 year old Kalamazoo woman has been critically burned in a fireworks accident on Hawk Drive. She suffered 2nd and 3rd degree burns to her hands torso face and arms.
They aren't saying exactly how she received so many burns while lighting fireworks, but they say she had been drinking and that likely contributed to the mishap.
They took her to the Bronson Hospital burn unit for emergency treatment. Her name was not released.
They are investigating and asking for any help from the public they can get.