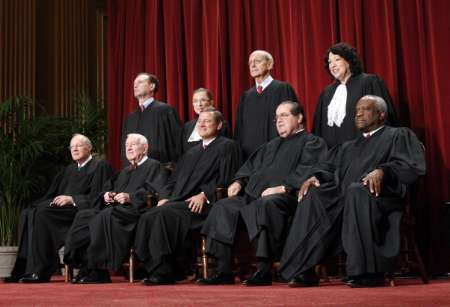 WASHINGTON (WKZO) -- In a historic ruling, the U.S. Supreme Court has upheld the sweeping 2010 healthcare reform law.
Chief Justice John Roberts joined the four liberals on the court in ruling that the individual mandate provision of the law can stand as a tax. The mandate requires most Americans to purchase health insurance coverage or face monetary penalties. The individual mandate is the heart of the Affordable Care Act, President Obama's signature legislative achievement.
While the ruling is a huge victory for Obama and congressional Democrats, it is a huge setback for Republicans, who call the law "Obamacare." With this ruling, healthcare will likely re-emerge as a hot issue in this year's national elections.
Expected Republican presidential nominee Mitt Romney has been harshly critical of the Affordable Care Act, repeatedly calling for its repeal. It's a tricky issue for Romney because he signed a similar healthcare law when he was governor of Massachusetts. The Massachusetts law, which includes an individual mandate, became a model for the Affordable Care Act.