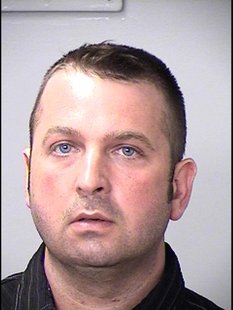 KALAMAZOO (WKZO) -- Ronald Cooper of Schoolcraft is a convicted stalker who apparently just would not let go of his obsession with an ex-girlfriend. In May he was sentenced for felony stalking in Kalamazoo for striking his ex-girlfriend with his car.
When he was shipped off to the Montcalm County Jail to ease overcrowding in Kalamazoo, deputies there claim he conspired with another inmate to have his ex-girlfriend killed. Police say the other inmate turned informant and became part of a police sting, pretending to have his son commit the crime.
Now Cooper is charged with solicitation to murder. His bond has been increased to a million dollars and he could get life if convicted.