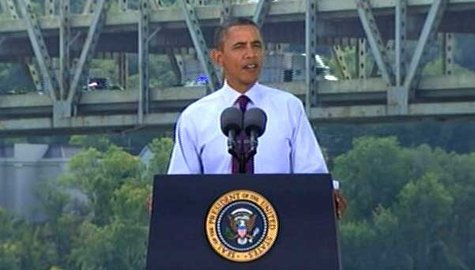 UNDATED (WTVB) - Reaction to the U.S. Supreme Court's decision Thursday to uphold most parts of President Barack Obama's national health care reform law continues to pour in. Republican State Representative Ken Kurtz of Coldwater called it a difficult day for Michigan residents and a setback for our country's system of free market principles. Kurtz said he shared the belief of Branch County residents that government should not be in the health care business.
Kurtz said he believes there needs to be swift response to make sure that we, the people of Michigan -- not the federal government, are in charge of our own system. According to Kurtz, the Legislature will consider every option that makes the lives of Michigan residents better and prevents the federal government from micromanaging our health-care decisions. Michigan League for Human Services Policy Director Karen Holcomb Merrill said the ruling is great news for all Michiganders who are one accident, one tumor or one layoff away from health and financial disaster.
Governor Snyder says that the legislation misses the point on the most important reforms needed in the nation's health care system. In the meantime, he says, it has been a detriment to the economic recovery of the country by causing massive uncertainty regarding medical costs which discourages job creation.
On the other hand, Senator Debbie Stabenow says the Supreme Court upheld important protections for families, including lower prescription drug prices for seniors, access to maternity care and mammograms for women, tools for Michigan small businesses to lower their health care costs, and coverage for children with pre-existing conditions.
Michigan Seventh District Republican Congressman Tim Walberg says he remains committed to defunding, dismantling and repealing Obamacare.
Chief Justice John Roberts joined the four liberals on the court in ruling that the individual mandate provision of the law can stand as a tax, requiring most Americans to purchase health insurance coverage or face monetary penalties.