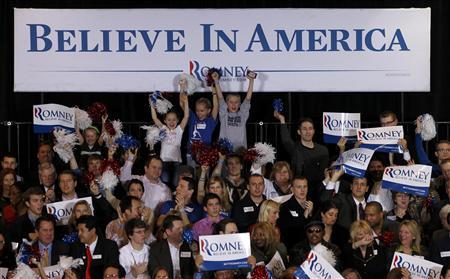 UNDATED, MI (WKZO) -- It's been a primary season full of twists and turns and now the end result of the Michigan primary has come with a stinger for Mitt Romney. His win has become a tie. At least that's what the Santorum campaign is claiming.
The State Republican Party has apparently awarded the two front runners, 15 delegates each. That prompted Rick Santorum to declare victory in Michigan while campaigning in Tennessee yesterday.
The Romney campaign initially objected, saying they had won 16 by their calculations and their interpretation of the rules, but apparently there are different interpretations of those rules.
There is another piece of unfinished business from the Michigan Primary. The Romney camp is crying foul over the robo-calls solicited by the Santorum campaign in the last days to get democrats out to vote for him and against Romney.
Santorum was forced to defending his campaign in Michigan to reporters as he moved on to the Super Tuesday states. Kalamazoo County Republican Party Chair Al Heilman says he has alienated himself from the party with the strategy. The Santorum camp points out that without the Reagan Democrats in the Detroit burbs, Romney wouldn't have won those counties either.