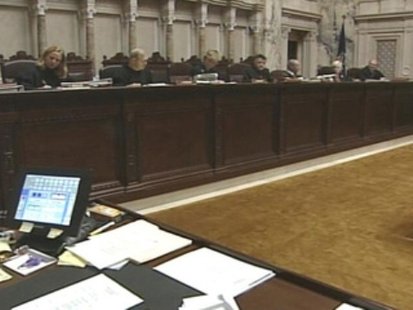 MADISON, Wis. (WSAU) – The state Supreme Court ruled today against a prominent defense lawyer from Florida, who said he was wrongly rejected for an insurance claim on his Northwoods vacation home.
Joel Hirschhorn sued Auto-Owners Insurance, saying the home could no longer be used because it was damaged by an infestation of bats and their droppings. But the company rejected his claim for $308,000. It defined the bat guano as "pollution" – and it was not covered under the insurance policy due to what the company called poor maintenance.
Hirschhorn said he bought the vacation home in 1981 at Lake Tomahawk – and he didn't notice a problem until 2007, when a strong odor filled the structure. He said he tore it down rather than clean up the mess.
A trial court dropped the case, but an appellate court sided with Hirschhorn. The Supreme Court reversed that ruling, with all four conservative judges siding with the insurer. Justice Annette Ziegler said the majority agreed that the bat remains were a pollutant.
But Chief Justice Shirley Abrahamson agreed with the appellate judges that it was "waste" – and it could be interpreted more than one way.
Justice Ann Walsh Bradley also sided with Hirschhorn.