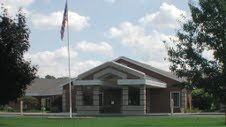 COLDWATER, MI (WTVB) - Maple Lawn Medical Care Facility in Coldwater has been awarded 5 out of 5 stars after a survey on health inspections, nursing home staffing and quality measures. The Centers for Medicaid and Medicare website indicates that rating makes Maple Lawn one of the best nursing homes in the nation.
Maple Lawn administrator Jayne Sabaitis says "We couldn't be more happy and proud of our staff for pulling off a 5 star." Sabaitis says they have made some small changes that pushed them from a 4 star to a 5 star facility.
In January, a team of trained health inspectors conducted onsite health inspections of the 114 bed facility. The surveys are usually done once a year. Inspectors look at the care of residents, the process of care, staff and resident interactions, and the nursing home environment. The data from the last three standard health inspections and all complaint inspections that have been conducted in the last three years were also used to calculate the rating.
Maple Lawn Medical Care Facility has been recognized by the governor and other agencies for providing quality care through extended-stay nursing care to seniors with varying levels of disabilities. Rehabilitation services are also available for physical, occupational, and speech and language therapy for short or long term care.