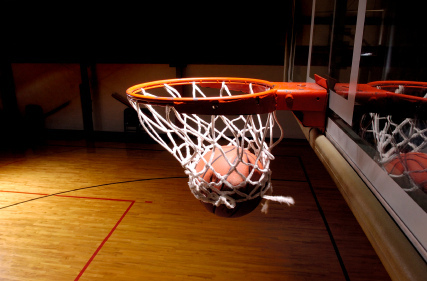 COLDWATER, MI (WTVB) - In Branch County high school sports, the first week of practice continues today for county teams for the upcoming spring season schedule but for a pair of Big Eight Conference girl's basketball teams, it's on to the Final Four at the Breslin Center.
In last night's state tournament quarterfinals, in Class-D, Athens pulled out a 31-to-30 victory over Lansing Christian, while in Class-C, undefeated Concord advanced with a 56-to-45 win over Niles-Brandywine. Both Athens and Concord will play their semi-final games tomorrow.
One area team had its season end last night as Marshall, the last SMAC East team that was still alive in the girl's second season, lost 47-to-34 to Dearborn Divine Child.
In the boy's basketball state tournament, the second week of March Magic continues tonight with Marshall, Albion, Schoolcraft, and Climax-Scotts the area teams that will be playing for regional championships.
At the Bronson Class-C Regional, it's Albion vs. Pewamo Westphalia while at the Bangor Class-C Regional, Schoolcraft plays Bloomingdale.
In the Jackson Lumen Christi Class-B regional, Marshall takes on Lansing Sexton. And at the Litchfield Class-D Regional, it's Climax-Scotts vs. Marcellus Howardsville Christian.
Today on the Coach's Corner, we'll preview the early season spring schedule for Bronson High School.