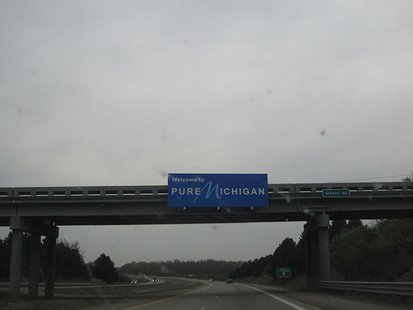 GRAND RAPIDS-- Republicans didn't always like the Pure Michigan campaign, but Governor Snyder is jazzed about it...especially with numbers like this. He says last summer's campaign motivated 3.2-million trips toMichigan, by visitors who spent a billion dollars, generating about 70-million in tax revenues. Not bad for a 14.2-million dollar investment.
George Zimmermann at Travel Michigansays this summer they are in the 4th year of their national campaign and will spend 12-million dollars.
The Governor's Tourism Conference is underway at the Amway Grand.
Also announced, a co-sponsorship deal with Coca Cola that will blend the Pure Michigan campaign with the Popular soft-drink.