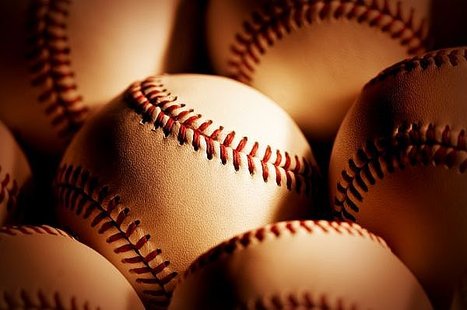 COLDWATER, MI (WTVB) - In Branch County high school sports, yesterday's schedule in baseball, softball and girl's tennis was rained out but they still competed in girl's soccer along with boy's golf and track.
Last night in soccer, Coldwater was on the road to face 7th-ranked Marshall and the host Redhawks turned up the offensive pressure in the second half on their way to a 4-to-0 victory over the visiting Lady Cardinals. Marshall was up just 1-to-0 at the half, scoring at the 31 minute mark on a breakaway goal. They added their second goal 5 minutes into the second half. Their last two goals came at the 28 and 18minute marks. Shelby Bowers made 6 saves in goal as the record for Coldwater fell to 1-6-and-1 overall and 0-and-4 in the SMAC East.
In last night's j-v match, Marshall beat Coldwater 9-to-1. Tomorrow, Coldwater will host Battle Creek Central for Parent's Night.
Also last night in girl's soccer, Quincy visited Blissfield in a conference contest that ended in a scoreless tie with the match being called with 5 minutes to go due to the wet weather and darkness. Quincy, which outshot Blissfield 18-to-12, is now 7-0-and-2 and 3-0-and-1 in conference play.
Yesterday in boy's golf, Coldwater played in the opening round of the SMAC League meet at the Island Hills Golf Course and the Cardinals finished in 8th place out of 16 teams. Coldwater had a 335 team score while Marshall led the way with a first place score of 300. The Cardinals were led by Connor Dwyer who fired a 79. Trae McGuire was next with an 84, Tyler Johnson had an 85, Nick Waterbury shot an 87, Kevin Fishero a 92, and rounding out the Coldwater scoring was Scout Case with a 103. The second round of the SMAC Tournament is scheduled for Monday, May 21st.
Yesterday in track, Quincy swept to victory at Jonesville with the boy's winning 70-to-67 while the girl's team came out on top 101-to-35. In the boy's meet, Levi Drumm was a triple winner for Quincy in the high jump, shot put, and discus while Marcus Loveberry was a double winner in the pole vault and 110 hurdles.
In the girl's meet, Bree Spalding won the pole vault and high jump while Andrea Ferrin won the 100 and 200 meter dashes and Quincy took all four relay races.
And Union City earned a sweep at Athens with the visiting Chargers taking the boy's meet 101-to-17 while winning the girl's meet 70-to-67.
On today's high school schedule, in baseball and softball, it's Coldwater at Marshall and we'll have the baseball action on the radio with our live coverage on AM 1590 and FM 95.5 WTVB joining the doubleheader in progress around 5:30 right after the Evening Journal.
Also in baseball and softball, it's Quincy at Reading while Union City hosts Springport. In track, Coldwater hosts Kalamazoo Loy Norrix while Bronson is at home against White Pigeon. In boy's golf, Coldwater plays in the Onsted Invitational held at the Grande while the Coldwater j-v team will host a jamboree at the Golf Club of Coldwater. Also in golf, it's Quincy and Union City playing in a Big Eight Jamboree hosted by Springport while Bronson hosts a St. Joe Valley Jamboree. And in girl's tennis, it's Coldwater at Harper Creek.
Today on the Coach's Corner, it's Quincy baseball coach Brett Allman.