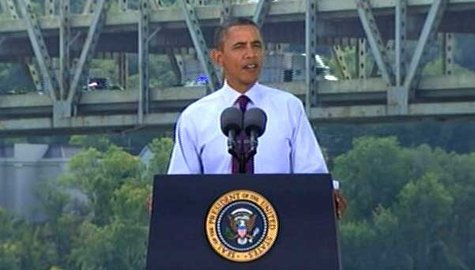 UNDATED (WTVB) - President Obama announced yesterday that he supports gay marriage. Michigan native Mitt Romney says he is still against it. When it comes to gay marriage, Michigan's voters and courts have put up some of the tallest barriers in the nation.
Voters put a ban on gay marriage and civil unions into the state constitution in 2004. The state Supreme Court has ruled that the initiative also bans benefits for same sex partners. And Michigan is one of just five states in the U.S. that also bans adoptions by same-sex couples.
Michigan law does not protect gays from hate crimes or discrimination in housing or employment. But polls show opinions in Michigan are shifting with a recent poll suggesting that 65% of the state's population would support civil unions.
Several cities have voted to include gays in their antidiscrimination ordinance, including Kalamazoo, but most have not. It's a state's rights issue and none of that is likely to be impacted by who happens to be President, but it could have an impact on who gets to be president if it becomes an election year issue for voters.