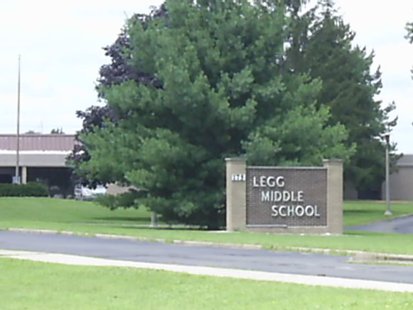 COLDWATER, MI (WTVB) - A new roof, all new windows and doors, remodeled 8th grade wing…those are some of the projects that will be happening at Legg Middle School this summer. That's what Coldwater School Superintendent Dr Tina Kerr told a group of about two dozen parents and school administrators last night at the final Coldwater Parent Advisory meeting of this academic year.
Also on the to-do list, repaving both the middle and high school parking lots and plans are in the works to reconfigure the front of Legg to make it safer for students. She said that Legg Middle School will be completely shut down for the summer.
Kerr also told the group that they are expecting well over a million dollars in reduced state funding this year. She said that they will try to keep those cuts as far away from students as possible. Kerr said the upcoming BISD Special Education election in August is very important to the district and if the Coldwater Community doesn't get behind it, being the largest district of the three involved, there's not much chance it will pass. She stressed it will impact not only special ed, but the entire general education population of the district.
Currently, the district is billed back for the BISD services to the tune of nearly 400-thousand dollars and failure to pass the millage proposal will send that figure even higher.
Kerr also told the group that they are working on fine tuning the transportation for next year so kids don't have extremely long bus rides. They are also studying the possibility of going to a kindergarten through 12th grade bus system, where all grades would be on the same bus. This suggestion came from parents at an earlier PAC meeting. Kerr said this would not happen for the upcoming school year at least.