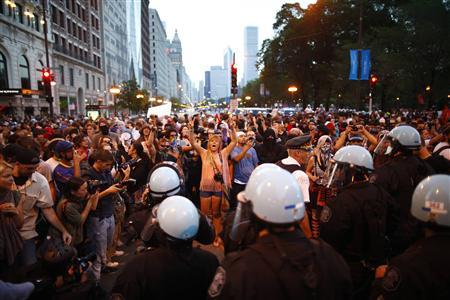 CHICAGO (WKZO) -- A Michigan man says he's in Chicago protesting NATO and everything else that's wrong with the American economy. Pat Driscoll says he's tired of struggling while the rich keep getting richer.
Driscoll says he's marching to see a better day for his grandchildren.
Driscoll was one of 12-hundred protestors that took over the streets of Chicago Friday night and among the protestors who occupied Grant Park on Saturday.
The group was stopped by police on several occasions but for the most part, its been a peaceful event. Protestors plan over 30 demonstrations during the NATO Summit.
Saturday was the official first day of the NATO Summit.