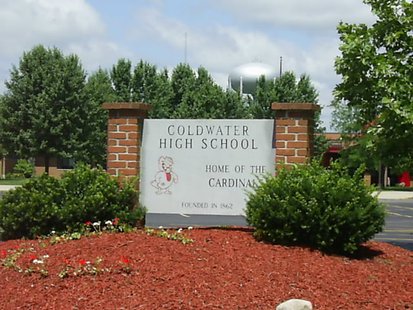 COLDWATER, MI (WTVB) - A major facelift is in the works for the Coldwater High School cafeteria. The planned renovations were approved by the Coldwater Board Of Education last night. All of the food serving equipment will be replaced with more energy efficient models. Also on the way are new tables and chairs, replacements for the current ones that are seventeen years old. And you can throw in as well ceiling fans for better air circulation and a projection type TV for use in replaying high school events and for presentations. The 120-thousand dollar project will be financed with money from the school lunch fund.
In other action last night, the board endorsed the Branch Intermediate District general fund budget. The Coldwater, Quincy And Bronson school districts are required to approve the BISD spending plan. According to ISD Finance Director Gary Crandall, the budget does not include funds that would be collected if the Headlee Recovery proposal for special education is passed by voters in August. Coldwater Superintendent Dr Tina Kerr said that the Coldwater district will be getting a three hundred thousand dollar bill back to fund Coldwater's portion of special ed
The Coldwater School Board's Next meeting will be a special session in early June to approve bids for the middle school eighth grade wing renovations.