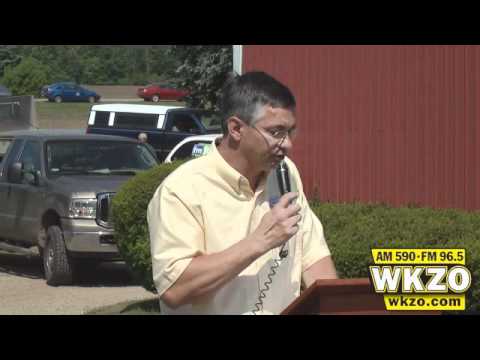 TG1eVQB5fG0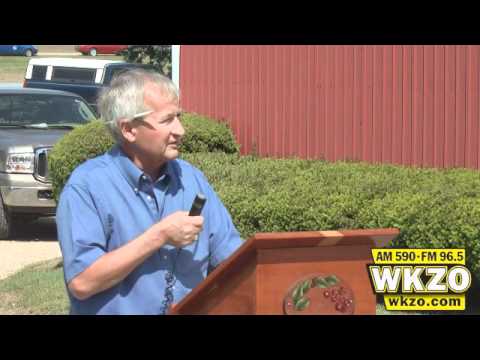 wCRfSDV-7vo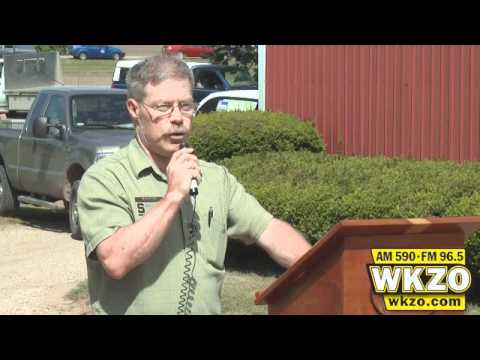 ltkZDiptCls
WATERVLIET( WKZO) -- A crop disaster affecting West Michigan farmers was the topic of discussion Wednesday at an open forum held at John Hinkleman's farm in Watervliet. Michigan State University Ag Extension educator Mark Longstroth led off the forum explaining what led up to the crop disaster and what the ramifications will be for years to come. Watch above for Longstroth's remarks.
Members of the farm industry took the microphone voicing the reality of the dreadful conditions West Michigan crops are facing. "The impact of the little-to-no crop yield for the upcoming harvests will not just hurt the farmers' pockets," Barry Winkel from Greg Orchards said, "this will be felt state-wide for years to come." Watch above for the video of Winkel as he lists off the number of businesses affected by the crop disaster.
An issue that was a repeated concern for the farmers was the question of how to cover the cost in losses. Watch above for a video from Brad Wendzel, from Coloma Frozen Foods, discussing the role the government should play in assisting the growers needs instead of the current "chokehold" that federal officials have on the farming community.
Congressman Fred Upton also spoke Wednesday adding that no federal grants will be issued to aid the crop disaster. There are, however, going to be loans offered with low interest rates as well as new insurance options in the upcoming farm bill to help cover costs in any future disasters. Click here for the video.