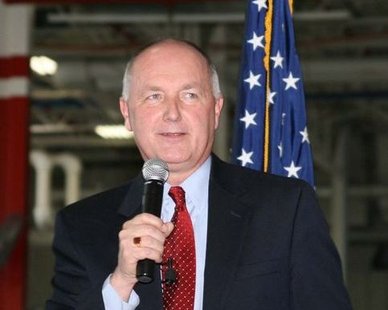 WASHINGTON (WKZO) -- U.S. Senate candidate Pete Hoekstra is making waves again, calling for a national office to verify that all presidential candidates are indeed natural born citizens.
Hoekstra made the remark in response to a question about President Obama's citizenship and said the person responsible for tracking it down should be in the CIA or FBI. The so-called "birther" movement sprang up several years ago in opposition to President Obama, with people arguing Obama was not born in Hawaii and his birth certificate is a fake.
The Republican Hoekstra has already had a controversial campaign thanks to an ad critics decried as racist that ran during the Super Bowl accusing incumbent Senator Debbie Stabenow of supporting outsourcing American jobs to China.