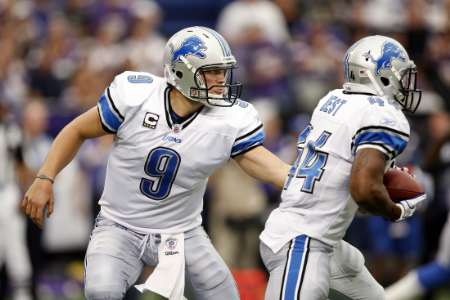 The Saints shot down the Eagles 28-to-13. Both teams are now 3-and-5 with slim NFC playoff hopes while the 4-and-4 Lions can still make a push for the post season although Detroit has a brutal schedule the rest of the way.
Lion's Coach Jim Schwartz told reporters at his weekly news conference yesterday his only focus is on their next game coming up at Minnesota
Schwartz also said that receiver Calvin Johnson will have to deal with playing the rest of the year with a sore right knee. The somewhat hobbled Johnson had 7 catches for 129 yards in the Lion's win Sunday at Jacksonville.
Meanwhile, Vikings wide receiver Percy Harvin is in jeopardy of missing the matchup with Detroit after severely spraining his ankle in Minnesota loss Sunday at Seattle.