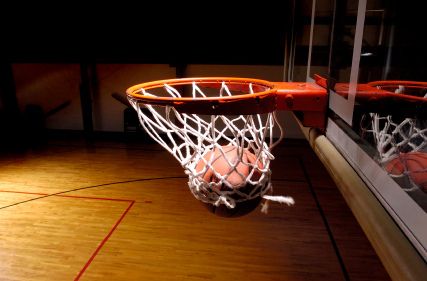 BRONSON, MI (WTVB) - In Branch County high school sports, the girl's basketball season tipped off last night for county teams with a pair of home games. Bronson opened against Homer and the visiting Trojans beat Bronson 53-to-39. Homer was ahead 26-to-18 at the half and had a 36-to-26 lead heading into the final period before pulling away for the 14-point victory. Skyler Sobeski led Bronson with ten points while Amberly Bercaw and Kylei Ratkowski had 8 points apiece. The Lady Vikings return to action Friday night at Union City We will bring you our first basketball broadcast of the season with live coverage of the Branch County matchup on AM 1590 and FM 95.5 beginning at seven o'clock.
In last night's j-v game at Bronson, Homer beat the Lady Vikings 48-to-31. Kirin Cekander had 6 points and 8 rebounds for Bronson.
Also last night, Quincy lost to Hillsdale 51-to-22 with the visiting Hornets getting a girl's school record scoring performance in the process. Senior Hayley Maystead broke the previous record by 7 points as she poured in 38 points and also pulled down 15 rebounds. Maystead recently committed to play next year in St. Louis, Missouri at Division Two Maryville College. Quincy's next game is Monday night at Bronson. And Tekonsha opened its season last night with a 43-to-23 loss at Jackson Christian. Morgan Renfro had 10 points for Tekonsha.
Coldwater will have a new head coach in volleyball next season. Veteran coach Gene Pensari announced on Monday that he will be retiring after leading the program in Coldwater for the last three seasons.
Today on the Coach's Corner, it's Bronson boy's basketball with new head coach Dennis Gest.
In middle school sports yesterday, in boy's basketball, the Coldwater eighth grade "A" team was a winner at home over Marshall 41-to-12 with 9 points for Collin Warner. Coldwater also won the "B" game 36-to-23 with 11 points and 8 rebounds for Erik Roberts. In the seventh grade "A" game, Coldwater was a winner at Marshall 37-to-28 with 22 points for Brady Beckhusen.