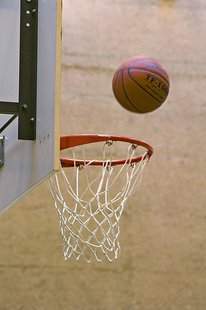 Number-13 Michigan State had trouble defending the three point shooting of unranked Miami-Florida last night and the host Hurricanes had a strong second half to upset the Spartans 67-to-59 in the ACC-Big Ten Challenge.
Keith Appling had 15 points for the 5-and-2 Spartans, who had won five straight since dropping the season opener to Connecticut in Germany. Miami was 9-for-16 from downtown and their triples helped them outscore M-S-U 40-to-28 after the break, including a 14-to-2 run to begin the second half. The contest saw the return of two Michigan State players from injuries, guards Gary Harris and Travis Trice. Harris finished with 12 points while Trice had nine. The Spartans next game is Saturday afternoon at home againstNicholsState.
In last night's other Challenge matchups, number-2 Duke was a winner at home over fourth-ranked Ohio State 73-to-68 while 22nd-ranked Illinois beat visiting Georgia Tech 75-to-62.
Tonight's schedule includes Western Michigan at home against High Point with the host Broncos shooting for their fifth straight win after dropping their season opener at Cornell.