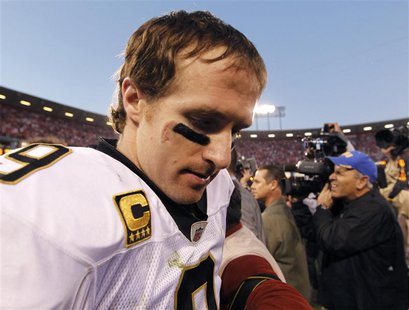 The Lions have used their time off since their Thanksgiving Day overtime loss to the Houston Texans to get several players healthy enough to have them play this weekend against the Colts.
Tackle Jeff Backus, safety Louis Delmas and running back Mikel Leshoure returned to practice Thursday in Allen Park.
Backus missed the game against the Texans because of a hamstring injury. Delmas has been sidelined for several contests this season because of a knee injury. And Leshoure, who is nursing a sore ankle, is expected to play on Sunday againstIndianapolisat Ford Field.
Week 13 kicked off last night and the Atlanta Falcons made a statement, picking off New Orleans quarterback Drew Brees a career-high five times and ending his remarkable consecutive games streak with a touchdown pass in a 23-to-13 victory over the Saints at the Georgia Dome.
The Falcons improved their league best record to 11-and-1 and avenged their lone defeat of the season and snapped a four-game losing streak to the Saints, who slipped to 5-and-7.
Brees failed to throw a touchdown pass for the first time since Week 4 of the 2009 campaign, snapping his NFL-record streak at 54 games. The Lions will be hosting the Falcons in a Week 16 Saturday night game in Detroit.