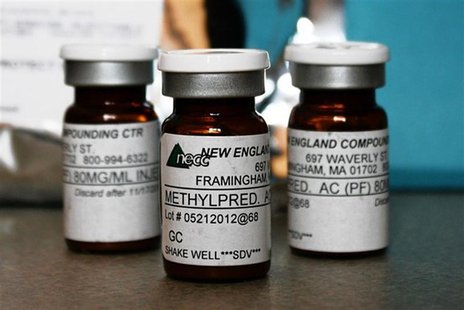 UNDATED (WKZO) - The death toll in the country's meningitis outbreak is up to 20 with the addition of a 5th death in Michigan.
The Center for Disease Control's Tom Skinner says it has confirmed two other new deaths from a rare form of fungal meningitis in Tennessee. They have also linked by lab work, the outbreak to potentially tainted steroid injections from a Massachusetts compounding pharmacy raided by federal agents earlier this week.
Massachusetts Congressman Edward Markey has asked the Justice Department to investigate whether the pharmacy at the heart of the outbreak may have violated federal laws meant to stem illegal activity in controlled drugs.