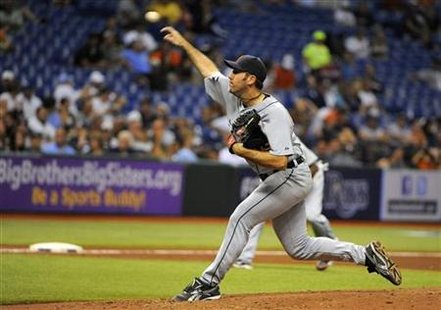 a week of waiting for Tiger fans ends tonight whenDetroittakes on the Giants inSan Franciscoin Game One of the 2012 World Series. It was last Thursday when the Tigers swept the New York Yankees in the American League Championship Series and now they will play in the Fall Classic for the first time since losing toSt. Louisin 2006. The Giants secured their second World Series berth in three years on Monday with a 9-to-0 rout of the Cardinals in Game 7 of the NLCS to complete a rally from a 3-1 series deficit.
The Giants won the 2010 World Series for the franchise's first title since moving to San Francisco in 1958 while the Tigers haven't won it all since 1984.Detroitace Justin Verlander pitches tonight against lefthander Barry Zito, who hasn't lost in his last 13 starts forSan Franciscodating back to August Seventh.
Verlander says he's really soaking it all in this time around compared to when he played in the world series six years ago
And Detroit manager Jim Leyland remains awe-struck that the tigers are in position to become world champions
Tonight's first pitch is scheduled for shortly after 8 o'clock, our time with the TV coverage on Fox Sports. Game Two is tomorrow night, again inSan Franciscobefore the action shifts toDetroitfor Games 3,4, and 5, if necessary, Saturday, Sunday, and Monday nights.
In a couple of other baseball notes, the Miami Marlins fired manager Ozzie Guillen on Tuesday, after just one season at the helm. Hired after a successful eight-year stint with the Chicago White Sox, Guillen struggled to lead the Marlins to a 69-93 record which landedMiamiin last place in the National League East.
And Hall of Fame catcher Carlton Fisk catcher is facing a DUI charge in Illinois. NewLenox,Illinoispolice say the former White Sox and Red Sox backstop was found unconscious in a corn field Monday night behind the wheel of his vehicle. An open container of alcohol was also found. Fisk was issued a citation and released. He is due in court on November 29th. Fisk played withBostonfrom 1969 to 1980 before spending his final 13 seasons with the White Sox.