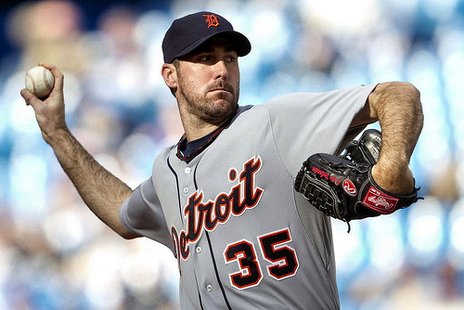 .
World Series Game One was a night to forget for Detroit and Justin Verlander as the Tiger's ace pitcher was lit up for five runs and six hits in only four innings in an 8-to-3 romp for San Francisco, which will host Game Two tonight.
Giant's third baseman Pablo Sandoval homered in each of his first three at-bats with two of the blasts coming off Verlander. Sandoval went 4-for-4 with three runs scored and four RBIs en route to joining Reggie Jackson, Albert Pujols and Babe Ruth as the only players in history with three homers in a single World Series game. Sandoval, who is known as the Kung Fu Panda, also had a bases clearing triple against Verlander in the All-Star Game back in July.
NLCS MVP Marco Scutaro continued his dream post season last night with two hits, two runs and two RBIs. Crafty left-hander Barry Zito fired five-and-two-thirds innings of one-run ball to get the win. Zito also smacked an RBI single. Miguel Cabrera had an RBI single in the sixth and Jhonny Peralta hit a two-run homer in the ninth for the Tigers, who had a nearly weeklong layoff after sweeping the Yankees in the ALCS.
After the game, Verlander said it's hard to tell exactly what prompted his poor outing last night
Doug Fister goes to the mound tonight in Game Two while Madison Bumgarner gets the call for the Giants. The series shifts toDetroitfor Game Three Saturday night. And something to ponder - the Game One winner has won eight of the last nine championships.