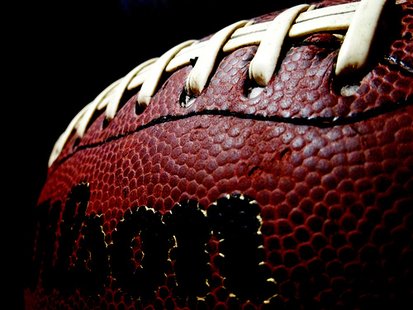 Titus Young caught a one-yard touchdown pass with 20 seconds left to lift the Lions past the Seahawks 28-to-24 at Ford Field. Young ended with nine catches for 100 yards and two scores to helpDetroitimprove its record to 3-and-4 whileSeattleslips to 4-and-4. Matthew Stafford finished 34-of-49 for 352 yards passing and also ran one yard for a touchdown.
Stafford said it was nice for the lions to play a complete game with the offense, for a change, showing up in the first half, which ended with Seattle in the lead 17-to-14
The Lions now have a chance to get back to a .500 record with their next game Sunday at 1-and-6Jacksonville.Detroitis still in last place in the NFC North, which has the Bears in first place as they improved to 6-and-1 yesterday, escaping with a 23-to-22 win overCarolinaat Soldier Field.
Green Bay and Minnesota share second place at 5-and-3. Green Bay beat Jacksonville 24-to-15 while Minnesota had the weekend off. Atlanta remains the league's only undefeated team as the Falcons defeated Philadelphia 30-to-17. Week 8 wraps up tonight with San Francisco at Arizona