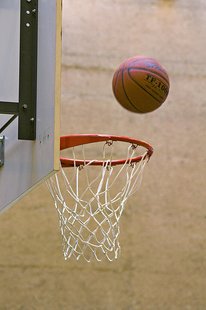 Michigan State opened its exhibition schedule last night with an 85-to-57 win over Northwood, Florida at the Breslin Center. It was a ragged performance for the Spartans with 17 turnovers while on the positive side, sophomore forward Brendan Dawson looked healthy while leading M-S-U in scoring with 16 points along with 7 rebounds.Dawsonhad surgery last March after suffering a torn ACL in his left knee.
Heralded freshman guard Gary Harris added 14 points for Michigan State, which will hostSt. Cloud State Friday night. The Spartans begin the regular season November Ninth againstConnecticutat Ramstein Air Base inGermany.Michiganstarts its pre-season schedule tomorrow night at Crisler Arena against Northern Michigan.
Meanwhile, the Mid-American Conference pre-season men's basketball poll has Eastern Michigan finishing second in the West Division behind Toledo with Western Michigan third and Central Michigan sixth.OhioUniversity, an NCAA tournament sweet 16 team with all five starters returning, is the overwhelming favorite to repeat as league champions.