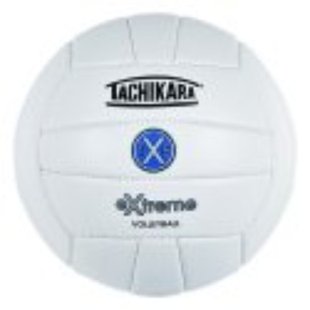 COLDWATER (WTVB) - In Branch County high school sports, a busy night in volleyball starting in Coldwater where the Lady Cardinals beat Battle Creek Lakeview 3-to-0. Scores for the first and third games were 25-21 with the middle set score at 25-17. Lauren Outwater had 10 kills and 5 blocks, BreeAnn Spangler added 9 kills, 4 blocks and 21 digs and Janie Marso had 25 assists. Coldwater is now 2-and-0 in the SMAC East and 14-2-and-1 overall. There was a split in the reserve matches. The Lakeview j-v team beat Coldwater in three games. Carlee Smoker, Haley Reincke, and Darina Wellet had three kills apiece. Michaela Gillette had 10 digs and Smoker added 9 assists on the night. The j-v record is 9-3-and-1. And Coldwater won the freshman match two games to one. Shelby Kahler had 9 kills, 3 digs and 4 aces. The freshman improved their record to 7-1-and-2. Elsewhere, Bronson was a winner at home over White Pigeon 3-games-to-nothing and is now 2-and-0 in St. Joe Valley Conference play. Kylei Ratkowski had 11 kills, 4 aces, and 11 digs while Alexa Ratkowski had 30 assists. And Quincy lost 3-games-to-1 at Fremont, Indiana. Gaby Masson led Quincy with 9 kills while Hannah Evans and Bree Spalding both had 3 aces. And Evans and Masson each had 9 digs.
Yesterday in boy's tennis, Coldwater blanked visiting Marshall 8-to-0. Singles winners for the Cardinals were Derek Sammons, Nathan Waterbury, Triston Kosmerick, and Alex Mason while also earning points were Jon Sammons and Nick Waterbury at first doubles, Ben Hicks and Jake Fielding at second doubles, Nate Withington and Chris Chartrand at third doubles and Buddy Bailey and Dylan Linklater at fourth doubles.
On tonight's high school schedule, in boy's soccer, it's Coldwater at Battle Creek Central with the j-v match at five p.m. followed by the varsity at around 6:45. In reserve football, at Cardinal Field, Coldwater hosts Gull Lake with the freshman kickoff at 4:30 p.m. followed by the j-v game at 6:30. Also in junior varsity action, Quincy is at Jonesville, Union City is at Colon and Bronson is scheduled to host Cassopolis. In cross country, Coldwater is at the Colon Invitational and in boy's tennis, Bronson has a match at home against the Coldwater j-v squad.
Today on the Coach's Corner, it's Union City football coach Chris Davis.