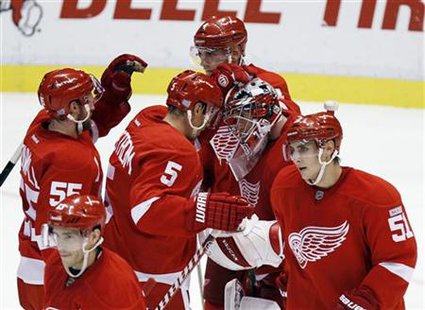 For the second night in-a-row, the Red Wings suffered a 3-to-2 shootout loss with Detroit going down to defeat last night at Chicago after missing a chance to pick up a full two points on Thursday at home with a shootout setback against the Sharks.
Despite last night's loss which clinched the Central Division title for Chicago, the Red Wings were able to maintain their two point hold on the eighth and final playoff spot in the West. Johan Franzen and Cory Emmerton each scored regulation goals for Detroit while Jimmy Howard finished with 26 saves in the defeat.
The Blackhawks ended up sweeping the four-game season series and it was their seventh straight overall victory against the Red Wings. Detroit stays on the road for their next 3 games with tomorrow night's contest at Nashville.