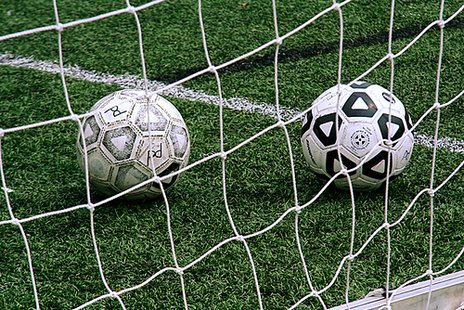 BRANCH COUNTY, MI (WTVB) - In Branch County high school sports, last night in girl's varsity soccer, Quincy was a winner in its conference opener with a 5-to-1 Independent Soccer League victory at Hillsdale. Liz Counterman scored a hat trick for Quincy with her first goal coming just two-and-a-half minutes into the match, connecting off a pass from Kenzie Moore.
The Orioles second goal came at the 16:48 mark as Alissa Bean scored on an assist from Ashton King.
Quincy's 3rd goal of the half came at 19:41 off a corner kick as Kenzie Moore headed the ball in from the kick by Abby Parrish. Hillsdale then scored about 5 minutes later to make it at 3-to-1 halftime.
The second half saw more of the same as Quincy controlled the ball and had numerous opportunities just miss. Quincy added to its lead at the 28 minute mark of the second half as Counterman scored on another pass from Kenzie Moore.
Counterman then notched her third goal for the hat trick as she took a pass from Abby Parrish at the 34 minute mark to round out the scoring. Quincy outshot Hillsdale 28-8 while Sara Ward had 4 saves in goal as the Orioles improved to 2-and-0 on the season. Their next match is Thursday night at Manchester.
In girl's j-v soccer last night, Coldwater was a 2-to-0 winner at Allegan. The opening score was an own goal as Megan Hoath crossed the ball and it deflected off the foot of an Allegan defender and got past their keeper. Meghan Eguia then scored an unassisted goal at the 27:01 mark of the second half. Coldwater outshot Allegan 12-to-4 with goalie Mina Wellet making 4 saves in her second straight shutout to help the team start out the year 2-and-0.
Yesterday in girl's tennis, Coldwater dropped its first dual match of the season, losing 8-to-0 at home to Battle Creek Lakeview.
In track, Union City split at home against Albion with the visiting Wildcats winning the boy's meet 71-to-65 while the Lady Chargers took 15 of 17 events to cruise to victory 111-to-17. Brooke Johnson led the way for the girls, finishing first in the high jump as well as the 100, 200, and 400 meter dashes. Kaitlyn Mitchell was a double winner in the shot put and discus as was Katie Birch in the 16-hundred and 32-hundred meter runs. And Jasmine McIntosh won the two hurdles races.
In the boy's meet, the double winners for Union City were Josh Holton in the long jump and 400 meter dash and Jesse Anderson in the hurdles races. And yesterday in boy's golf, Bronson took second place in a St. Joe Valley league meet with host Centreville finishing first at 183 with the Vikings at 185. Robert O'Rourke of Bronson was runner-up medalist for the event at the St. Joe Valley Golf Club, shooting a 43. Coming up today, the very busy schedule includes Coldwater baseball and softball at home against Battle Creek Lakeview and we'll have our first baseball broadcast of the season with our live coverage on AM 1590 and FM 95.5 joining the doubleheader in progress following our Evening Journal around 5:30, when we'll also stream the audio from Pat Lowe Field on-line at wtvbam.com.
Also in baseball and softball, it's Quincy at Springport, Union City at Concord, and Bronson hosts Centreville. In girl's soccer, Coldwater plays at home against Kalamazoo Loy Norrix with the j.v. match at 5 o'clock and the varsity game scheduled for 6:45. In track, it's Coldwater in a double-dual meet at Battle Creek Lakeview. And in girl's tennis, Bronson is at Galesburg-Augusta.
Today on the Coaches Corner, it's Quincy baseball coach Brett Allman.