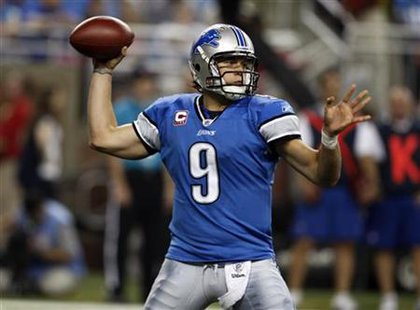 CLEVELAND, OH (WTVB) - The Lions are now 1-and-1 in the preseason after they were beat up by the Browns 24-to-6 last night in Cleveland. It was a dismal performance for Detroit that included an old bug-a-boo for the Lions with 3 personal foul penalties in the brand of undisciplined play that has plagued the team during the 4-year tenure of coach Jim Schwartz. The Lion's offense was punch-less having to make do without all pro receiver Calvin Johnson, who was sidelined with a bruised right knee.
Detroit quarterback Matthew Stafford played all but the final snap of the first half and completed 11-of-16 passes for 74 yards. Stafford connected with running back Reggie Bush for 5 completions, good for 44 yards while Bush had 8 carries and rushed for 15 yards. Schwartz labeled the loss a poor performance but at least the Lions escaped another game without a significant injury.
Next Thursday, the Lions host the New England Patriots at Ford Field.